whoa! its already March! i cannot believe how the time rolled so fast.. so hello march! i wish everything's going better like past months. so! i'll report about blogger's event in early March. we held a Charity Garage Sale! which located at
Jimmy Butcher
. so, we really had a blast during this event. there's a lotttt of cool stuff we sold. be regret for those of you who's didn't came on those days. hihii, so here's the photos that i took. sorry for bad angles. but, enjoy it!
thank you for all of you who's already coming, it was nice to met you guys!
so, this is my outfits. for 2 days, of course (i really had planned about my looks for this 2 days, hahahaha)
my outfits on 1st day.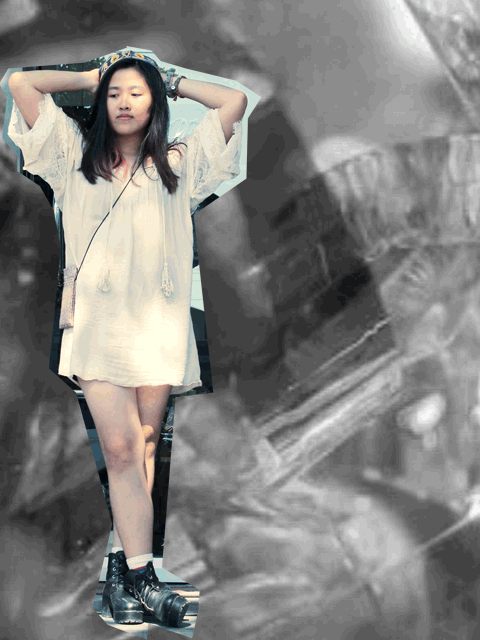 i wear:
Turkey Hats and Turkey Pouch
White Socks - Uniqlo
so, this is my 1st outfit on Garage Sale. i choose to wear something bohemian style. because it looks match with my Turkey Hats. (gifted from Turkey). i think it looks fit for me. to cover some parts of my body which not good. so here it is. i hope this look will be your reference for medium size like me, ehehe but the point is, brave yourself to trying something new.
and this is my 2nd outfits on last day of our garage sale.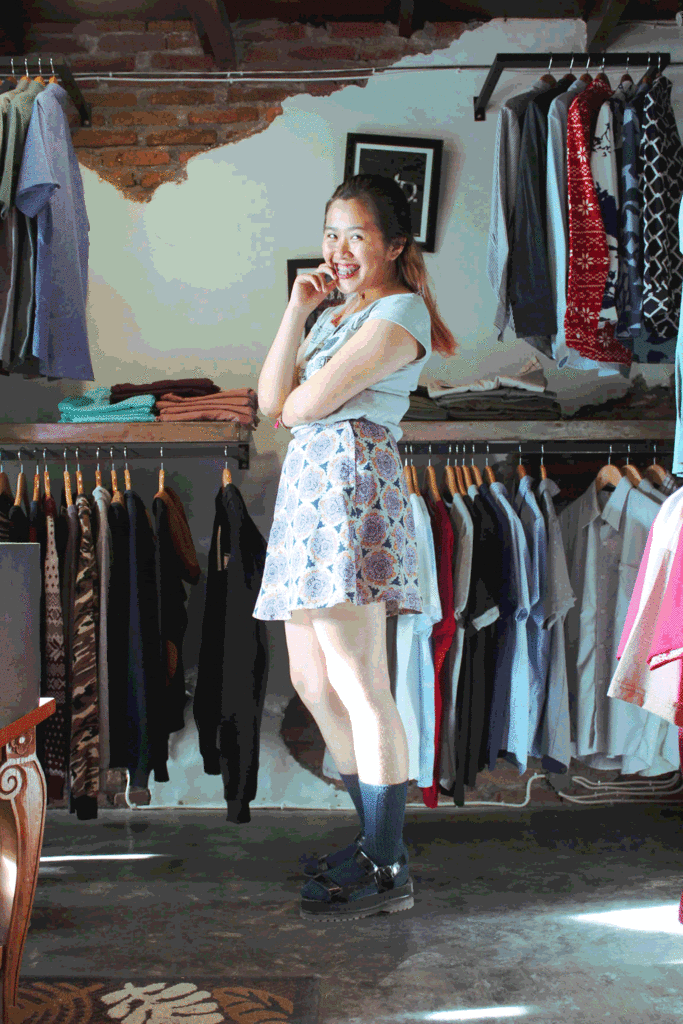 i wear:
"Made For You" Pastel Choker - damnawsm
1997 shirt - Unbranded
Pattern Skirt - Nassgorju (you can check the collection on their facebook)
Dark Blue Socks - Unbranded
Black Platform - PINX
on last day, i wore outfits which described me much. i kind of person who's like pattern so much, like to wear shirt, and love to make some experiment with black shoes. i just really really love to do "out of the box" idea. so this is it!
fyi, i dyed my hair again! i really really happy with the result. because it turn so blonde. like white blonde. and i do really really love it. i dyed my hair in double color. maybe it didn't look clearly, but i dyed my hair Lavender and Pink. so, voila! hopefully won't be damaged my hair so badly. *fingercrossed*
THANK YOU FOR YOUR TIME, LOVE! X