as you know, i have my lovely newbie brand. called d'houvu. but i think i want to change the name. i don't know. im kinda person who doesn't like something permanently, so i just kinda boring. but i'll tell ya soon what's my new brand or maybe i won't change the name at all. i don't know hahaha. so this post will talk about my new collection. PRE ORDER PINAFORE SKIRT! who's not love pinafore???? this item is so HOT right now! and i make those pinafore!
so, i only produce 1 pattern, Polkadot! who doesn't like polkadot!? Polkadot is one of trending pattern right now, having Polkadot pattern is a MUST on your wardrobe! don't be overthink to buy our pinafore! hihi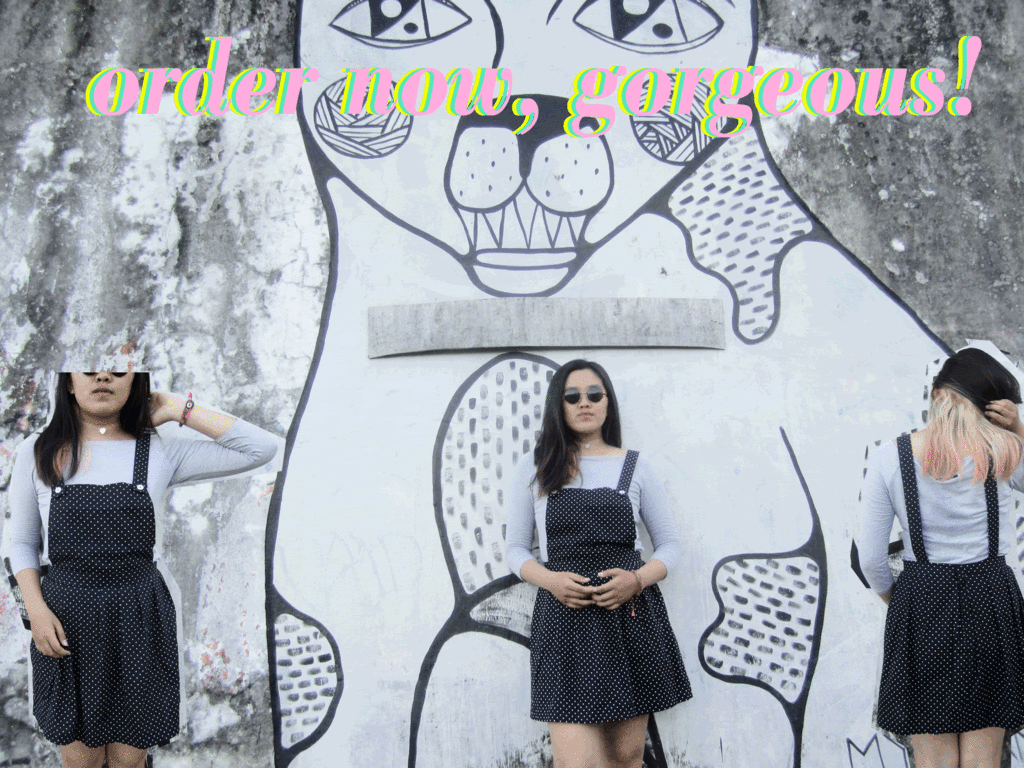 before you guys orderring, you MUST read the rules or whtver:
1. This is PRE ORDER, will close EVERY FRIDAY on 1PM. so, its mean there's no available items for pinafore skirt baby! X
2. I only have 1 pattern right now, and only 1 color. i still on trial. but i will recommend you some other pattern later!
3. The Maximum of making this pinafore is 2 weeks, count AFTER FRIDAY. but, i will try my best for done this pinafore faster than 2 weeks.
4. IT'S ONLY IDR 175.000!!! (shipping include from Bali)
5. If you're stiil have question or further information. feel free to contact me thru:
LINE: trisnawatiw
BBM: 25AB533F
so, what are you waiting for?! i guarantee you the quality are worth the price. so, place your order by contact me!!


THANK YOU FOR YOUR TIME, LOVE! X