i went to a newest-cool-place-to-hang-out with my fellas. named Salty Seagull, located near W hotel at Petitenget, Seminyak. it's really nice place, and have a nice interiors too! you guys should check this place out! they have a really really delicious home made gelato, with affordable price! so, just forget about the diet.
ah ya! i forgot about something! this is my new theme design for my blog! i know, i know it's too soon for change this. i got some advice, and i want to deal with it. because we learn and grow from mistakes, rite? so i goes simple for my themes would be better, and i will make more better post. I will hear more advice if you have it. just tell me, or maybe you can comment this post below!
this is my OOTD when i went there. it's quite simple, but i was in doubt at that time, for me. for styling tips this time,
when in doubt, wear black.
sorry, but it's definitely work out for me.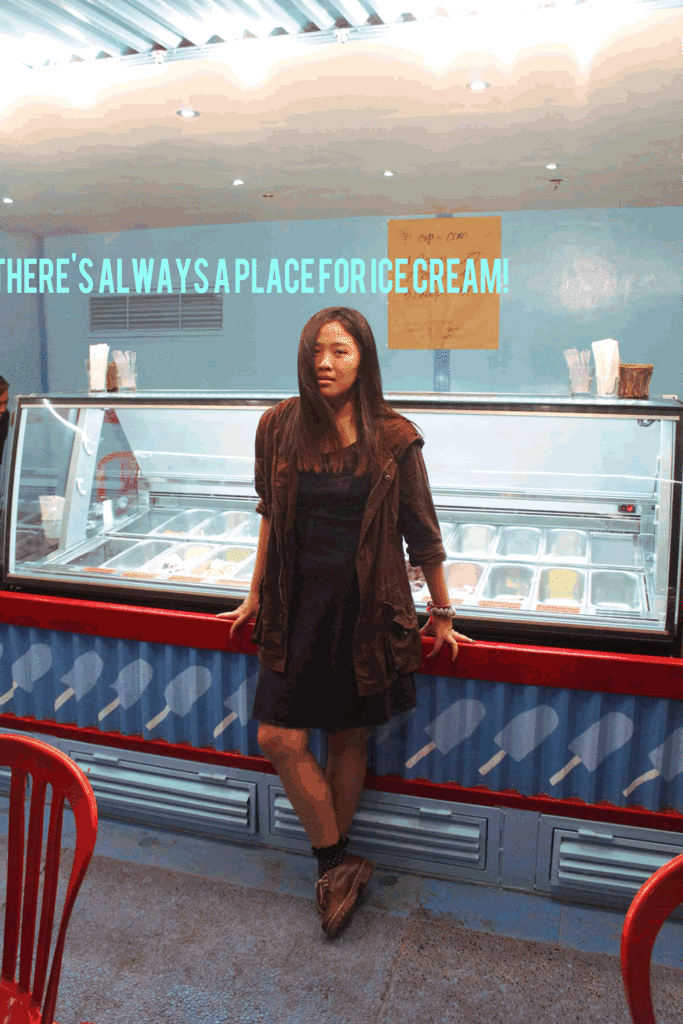 i wear:
little black dress - thrift
dark brown parka - dhouvu
THANK YOU FOR YOUR TIME, LOVE! X