holiday has already over. next monday my hectic life will be continue with campus thingy. neither excited like a freshmen, nor lazy. i just can't stop think about holiday.
why holiday should gone so fast?
lots of quotes said abt "when we're holiday want to go school, but when school we want holiday" i choose to stay love holiday all the time, for me
when holiday i never want to be end, and same as when im in school i want s holiday come fast.
so, this is my outfit of the day i haven't publish yet in my month (
yea, feb is always gonna be my month all the time!
)
maybe its too simple, but i love it. lately, i like for wearing blue jeans. not too skinny-fit, but just straight cut. because for me, skinny fits are just usual like others. its boring. so i choose straight cut jeans. i bought this edgy jeans on thrift market around Malboro street.
if you're in Bali or you already stay in Bali, you should come visit these market! because there's a lot of good stuff at there, and the price cheaper than Pasar Kodok (for me).
i kind of thrift hunter person, which meann i really like to hunting thrift stuff in many places, in Bali or Jakarta also. so it makes me happy when i go there and find some stuff that i like. kinda like happiness for me hahahaahah, still in good quality and good price.
"
Fashion is not about the price, but Fashion is about how you do it."
WHAT i cannot believe i made those quotes hahahaha, i'm not a quote person, you know. but is fits me better than other quotes about fashion. Fashion isn't just for people who have a lot of money, but fashion is for everyone. everyone who have desire on it, have passion on it. so just express your style, without care about what brand we should wear or what's hot trend this time. just be yourself. express yourself, be original, be you.
as you know, i really madly in love using gifs rite now so forgive me if there's a lot of gifs on my post, hehehe because i think it's cool. inspired by
BIP LING
, on of my fav fashion blogger. and finally i know how to make gif on photoshop! blessed me.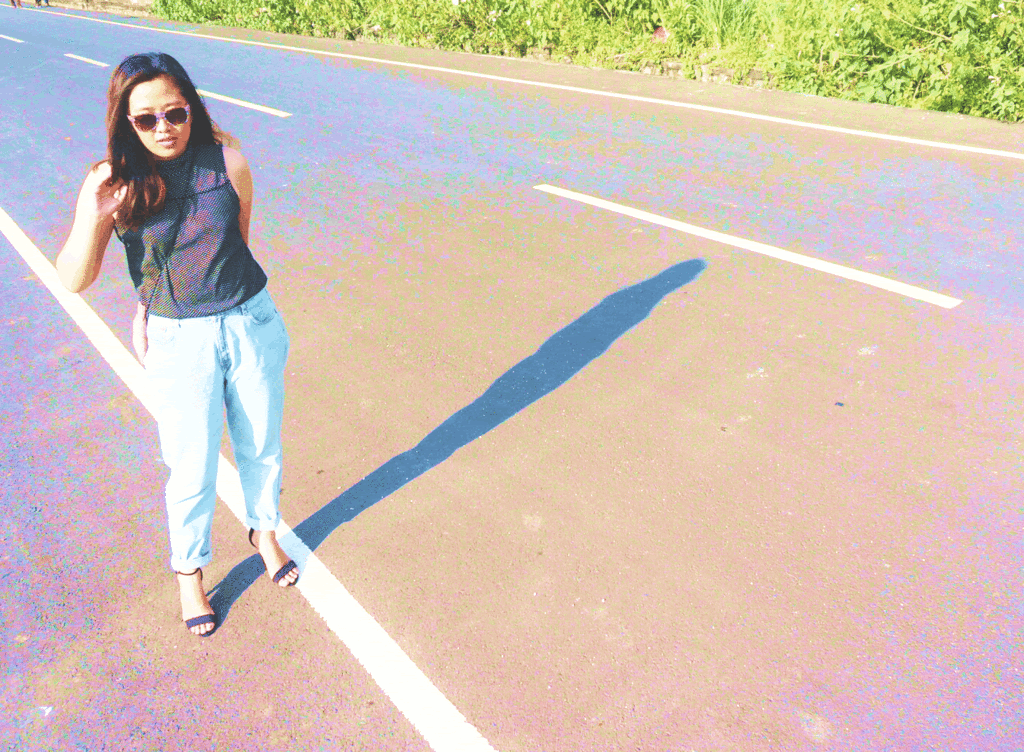 details
photos taken by my brother
i wear
Polkadot Turtle Neck - unbranded
Blue Jeans - Thrift Market
Ankle Strap Heels - New Look
Folklore Pouch - gift from Turkey
Tribal Glasses - Urban Outfitters
Folklore Bracelet - gift from Turkey
i hope you enjoy reading my blog and never boring to come by, to see my new updates. because without you all i am nothing (???) please always note:
"Fashion is not about the price, but Fashion is about how you do it."
THANK YOU FOR YOUR TIME, LOVE! X